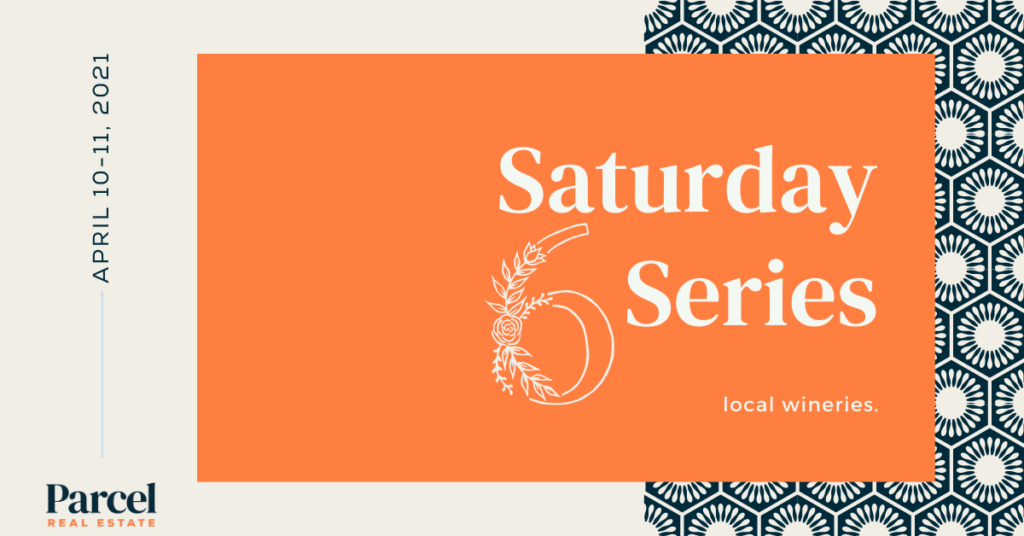 Introducing Parcel Real Estate's Saturday 6 Series, our way of sharing local and community events in Central Minnesota. Whether you are new to the area, or are simply looking for fun things to do, we hope to provide a great list each weekend to help you love where you live!
This list of wineries to visit was compiled with the help of Minneapolis dually certified sommelier, Leslie Miller of Sip Better Wine Club. Thanks Leslie!!
---
Waconia, MN | Opening May 1. Parley Lake Wine has an incredible line up events including a Concert in the Vines series.
---
Hutchinson, MN | Currently open. You name it, they have it: wine pairing and tastings, book club, and music.
---
Chisago City, MN | Currently open. A must visit family-owned (four generation!) sustainable farm.
---
Dellwood, MN | Currently open. If you love interior design, add this winery to your list.
---
5. Moose Sparkling Wine Company
Jordan, MN | Currently open. A perfect place to enjoy a sparkling wine or hard cider!
---
St. Croix, WI | Currently open and family friendly! This winery host free tours on Saturday and Sunday at 12:00pm.
---
BONUS!
Minneapolis, MN | Currently open. Located in the North Loop of Minneapolis, this *new* full production winery offers great lounge space and tastings.